Sell with the best in Silicon Valley
We will help you negotiate and secure the best possible price and terms for you. If you don't find any home in your price range, we at Heng Seroff Real Estate Group suggest that it's reasonable to look at homes that are over your maximum price range.
At our company, we possess the necessary tools and expertise to aid you in successfully navigating the process of selling one of the most significant transactions of your life. Our team is well-versed in the intricacies of real estate sales, and we understand the unique challenges that come with such an important decision. Whether you are a first-time seller or an experienced investor, we are dedicated to providing you with the support and guidance you need to make informed decisions and achieve your goals. With our expertise, knowledge and commitment to your success, we are confident that we can help you navigate the selling process with ease and achieve the best outcome possible.
Professional Multimedia
High-End Photography
Heng Seroff Group listings are photographed professionally by local photographers who specialize in real estate photography. The quality of the photos of the property appear in all other marketing materials and thus significantly impacts the presentation of the home to interested buyers.
Professionally Filmed Videos
Similarly, the quality of the video of the property is of vital importance. Videos need to engage prospective buyers emotionally in order for them to seriously consider the home. Heng Seroff Group videos are professionally produced and with narration are able to call attention to the most desirable features of the home to increase the number of interested buyers. They also feature information about the local community, including schools and parks, so that people understand the benefits of living at your home. This all helps your property stand out, especially to local buyers who are too busy to view the home a second time or international buyers that are out of the area. Often, they have to make a quick decision on whether to make an offer on your property and the video can be critical.
3D Virtual Tours and
2D Floorplans
Due to the wide variety of home architectural styles, eras of construction, and requirements of prospective buyers, it is important to ensure that after visiting a property they retain a clear understanding of the layout of the home. Buyers may spend a short amount of time at a property during their first visit, so remembering the exact floorplan may be difficult. To assist buyers and ensure they retain interest in your home, they have a full 3D virtual tour (similar to Google's innovative Street View) and a 2D floorplan created so they can feel confident the floorplan is a good fit for their needs.
A full-service experience.
Home Preparation
Heng Seroff Team's proprietary Property Selling System was developed and has evolved over the past 25+ years to provide our clients with a consistent and proven method to:
Project Management of Improvements
Kim, Alex, and their team will visit your home and make recommendations on potential improvements to ensure a quick sale at a high price. They will recommend those improvements that are likely to give you at least three times return on investment. In addition, based on their extensive experience working with both sellers and buyers, they will provide design advice based on what is most likely to attract buyers in the market.
Pre-Inspection for Red Flags
Buyers in Silicon Valley are highly educated and detail-oriented. They will delve into the disclosures to determine the condition of the home. It is important to take care of as many issues that are likely to be found prior to being located and noted by an inspector. As one of the free services, Kim and Alex will complete an inspection of the property to locate as many of these issues as possible so they can be addressed.
High-End Staging
The Heng Seroff Group includes staging for all listings to ensure your home is shown in the best way possible to appeal to the most number of buyers. They work with the best stagers in Silicon Valley to showcase your home in the best light.
Preferred Pricing from Recommended Vendors
Through the multitude of transactions managed by Kim and Alex, the Heng Seroff Group has a carefully curated list of recommended vendors. They not only do high quality work but also offer our clients low prices and will get the job completed quickly. The Heng Seroff Group does not gain anything from you working with their recommended vendors, except happy clients.
Check your home value now
How to sell like a pro!
If you're looking to sell your home, check out these 11 tips on how you can get the best possible price for your home in your area.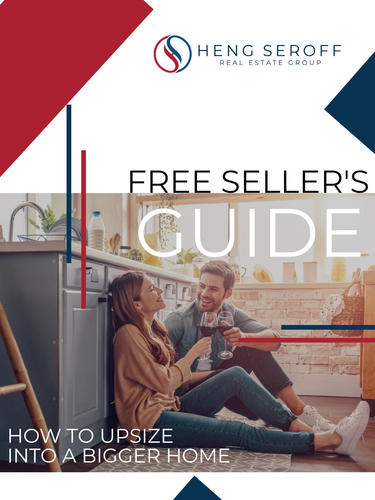 How to upsize into a bigger home
Free Seller's Guide
Comprehensive Real Estate
Seller's Guide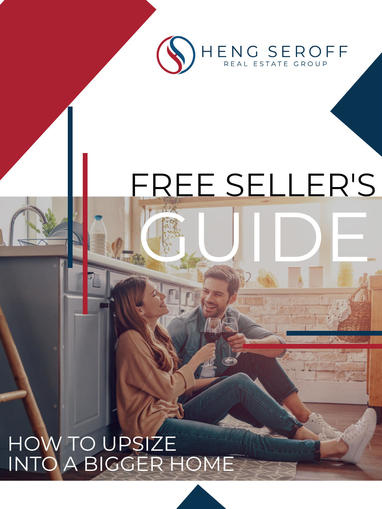 How to upsize into a bigger home
Free Seller's Guide
Comprehensive Real Estate
Seller's Guide
A few of our amazing clients.